Grief and Loss
Click here to learn more about how and why I created my very first set of cards.
These really came out of my trying to deal with grief over the death of Way too many people close to me – but there are so many kinds of loss in the world in addition to death – and these are to remind us that we can survive losses, even if we often would prefer not to.
When you order this set you will get all 10 cards shown.
Related Bookmarks for Grief and Loss
The ten bookmarks below are from my Grief & Loss and Change card sets. They come laminated with a ribbon at the top just like my other bookmarks.
Size: 2 1/8" x 6" Cost: $2.00 each - sold individually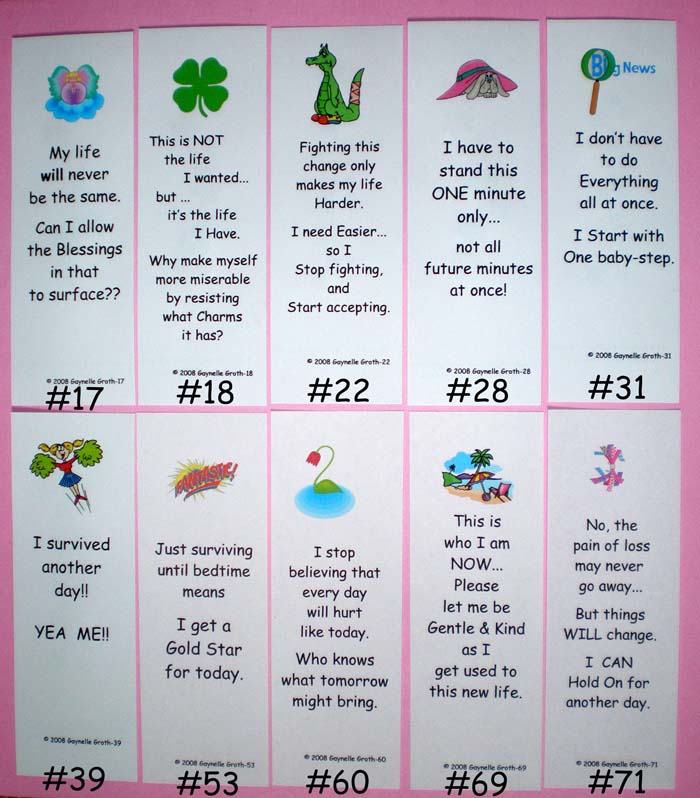 To Order