Welcome to my website for Little Reminders!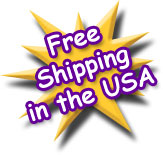 My name is Gaynelle Groth. I have created 34 different sets of inspirational pocket cards that I call Little Reminders. Each set consists of 10 cards. Each card is the size of a business card. Each set also includes a "cover card" that tells what the focus of that set is, or how the set came about (just about the same information that's here on my website).
The front of each card has a picture in addition to the message - the picture by itself is on the back of the card.
| | |
| --- | --- |
| Card Front | Card Back |
Click here to learn more about the back of the card

Each message is written for and TO me. Every single message is something that I need to remind myself about. I thought that these issues were mine alone - and I was, frankly, pretty embarrassed about that. I have been told, however, that these are universal issues. So I hope that you will find messages here that you want to remind yourself about, too. And maybe some comfort that your issues are NOT yours alone.

Click here to learn more about how and why I created the original set.

Card Sets - Each set is available in 4 different styles: (Click here to see individual pictures)
Plain

sets are printed on heavy card stock.

Laminated

sets have each card laminated individually.

Luggage Tag

sets are laminated with a slot at one side and are 2.5" x 4.25 ". All ten cards are connected by a brass chain.

Name Tag

sets are laminated with a slot at the top and a brass chain. They are 2 5/8" x 3 7/8 ".
Check out the pictures. These are really pretty neat!

Each Plain set is $8.
Each Laminated set is $10.
Each Luggage Tag or Name Tag set is $12.

There is NO charge for shipping and handling within the USA.

Gift Certificates are available and can be sent to the purchaser or to the recipient. Please contact me directly if you want to buy a gift certificate for someone without an email address.

My objective is to reach the widest possible audience, so, if you like my cards, please tell your friends. Pass on any ideas or suggestions to me here at my web site. Click here to email me a message.

To find a list of all the different card sets with a short description, click on "Card Sets".

To see pictures of all the cards in a set and to order, click on the name of the set.

THANK YOU for visiting my web site!!!